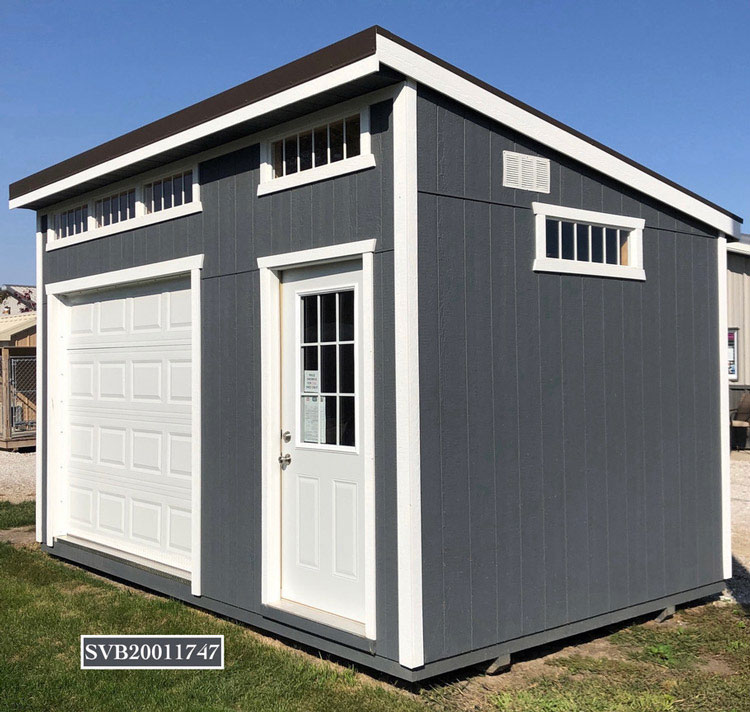 Options Shown: 9-lite Prehung door, Overhead door, Transom windows, and 10" Overhang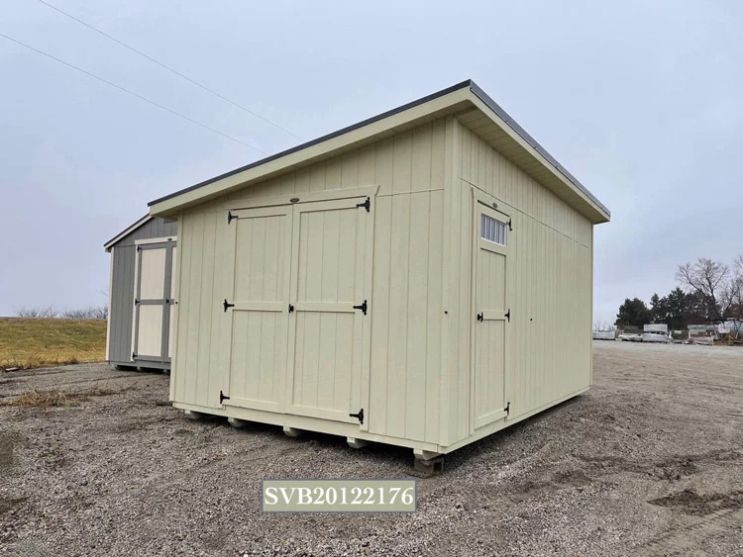 Options Shown: Extra Single Door, Transom Window, and 10" Overhang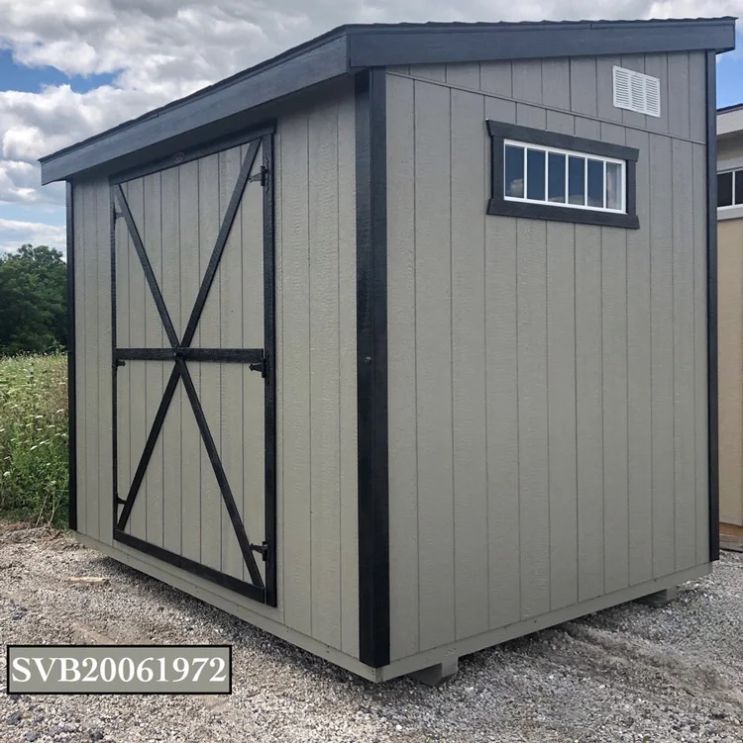 Options Shown: Transom windows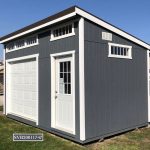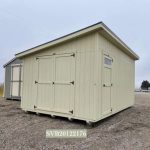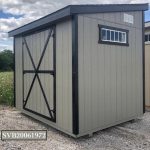 Built with a single slope roof the Lean-To style can look Modern or Classic. Lean-To Styles are great options to match roof pitches to nearby buildings or if you are needing the elements to run away from an existing structure. With a unique look, Lean-To sheds make great garages for golf carts, workshops, or standard storage buildings.
How It's Made
Lean-To styles are built using our Quality First Construction Practices.
Lean-To styles have a 5" overhang.
ALL Lean-To Short walls are 6'4 1/2". With a 3/12 pitched roof, the tall wall height will vary with the width of the building.
Note: With Lean-To buildings taller side walls are an available option. Maximum peak height for transport is 11'6" anything taller will need to be Built-on-Site.
Included
6' and 8' wide buildings include up to (1) 24" x 36" Aluminum Window.
10' and wider buildings include up to (2) 24" x 36" Aluminum Windows.
Painted, Stained, or Metal sided buildings include a handmade double door.
Vinyl sided buildings include a 72" 6-panel double slab door.
Free Delivery and Set Up within 30 miles.
Choices
Lean-To's are available in 7 standard siding choices. 4" or 8" Duratemp, 4" or 8" SilverTech, 8" LP Lap Siding, Metal, or Vinyl.
Choose Ltd. Lifetime Architectural Shingles or 40 Year Warranty Metal for the same price.
We also offer a huge variety of options to personalize your shed. Don't see it? Ask!
Rent-to-Own and Financing options are available.