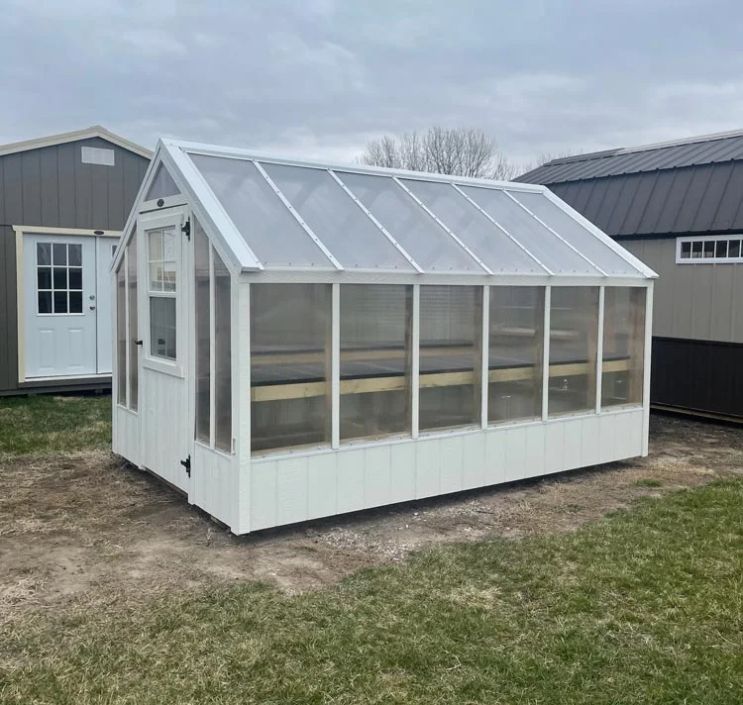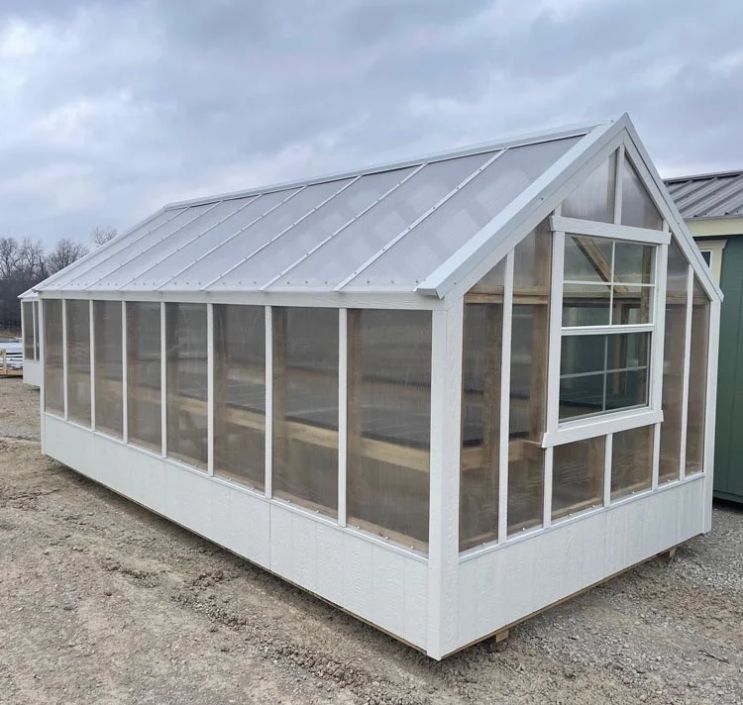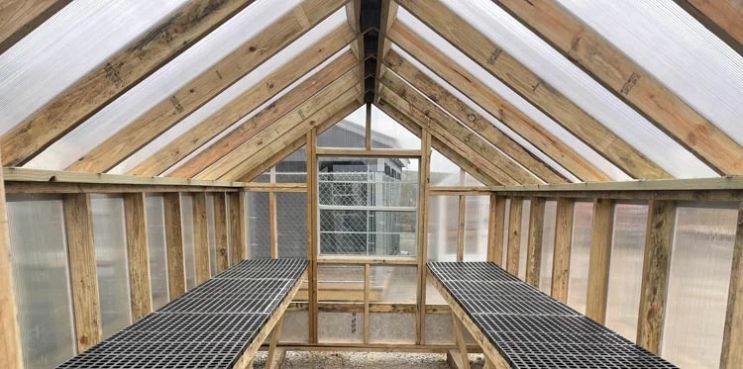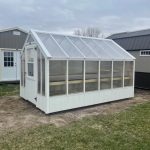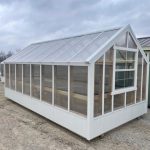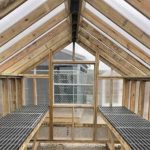 With a controlled environment greenhouses provide, both the beginning and more advanced gardener, the benefits of a much longer growing season. Whether you want to start seeds earlier, harvest vegetables longer, or grow some exotic plants, a greenhouse makes it possible.
Types of Greenhouses
Portable Greenhouses
Residential Greenhouses
Backyard Greenhouses
How It's Made
4x6 pressure treated runners (skids)
2x4 pressure treated interlocking top and bottom plates
2x4 pressure treated wall studs 24" on center
2x4 pressure treated rafters 24" on center
8/12 roof pitch
16" painted wood wainscot on all 4 sides at bottom of wall
Included
(2) 24" drainage shelves (1) on each side of the greenhouse
Dual wall polycarbonate roof and wall panels
White metal trim on roof and roof panels
White screws on all metal trim and polycarbonate panels
(1) 36" handmade wood door with a 24"x26" operating window
36"x36" operating window on end wall for ventilation
Free Delivery and Set Up within 30 miles.
Choices
Larger sizes and customizations are available
Additional shelving
Additional windows
Electrical options
Rent-to-Own and Financing options are available.