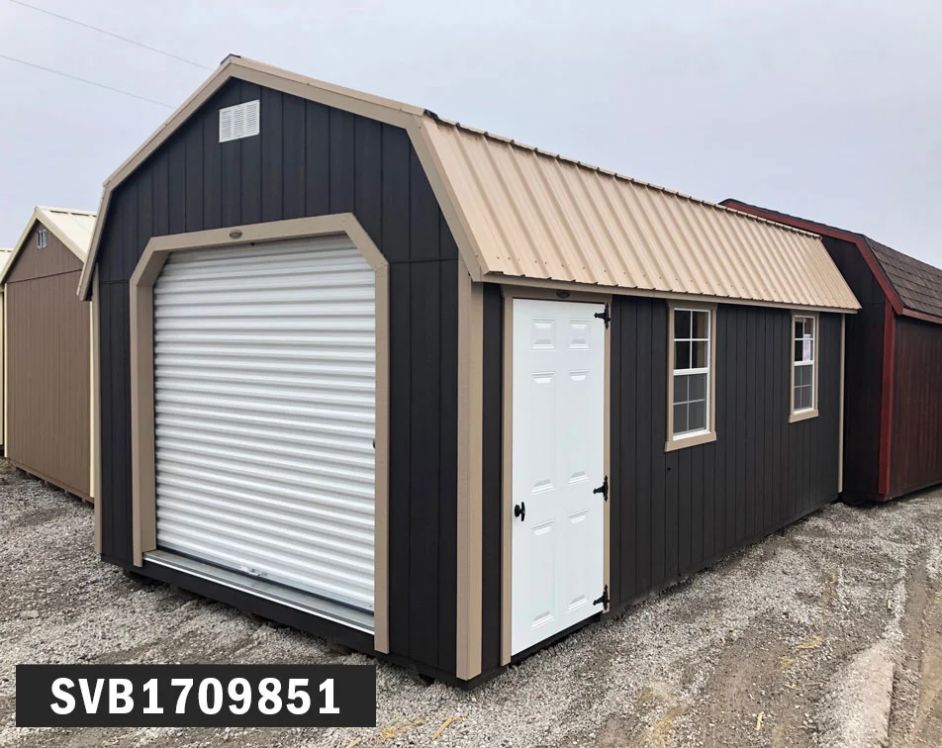 Options Shown: 6-Panel Slab Door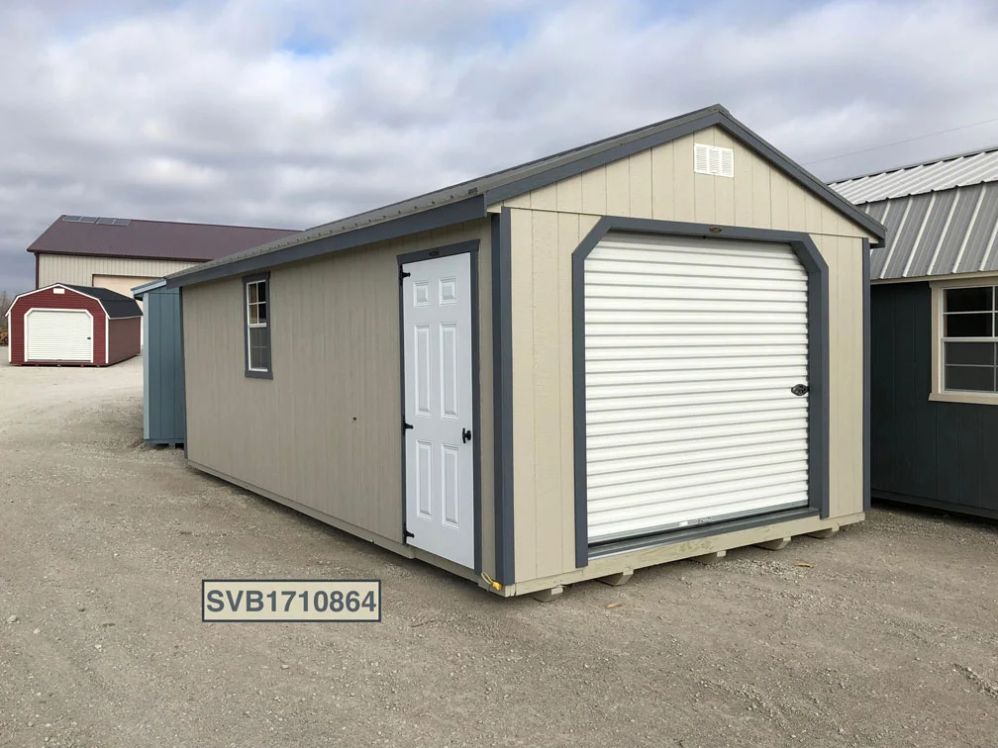 Options Shown: 6-Panel Slab Door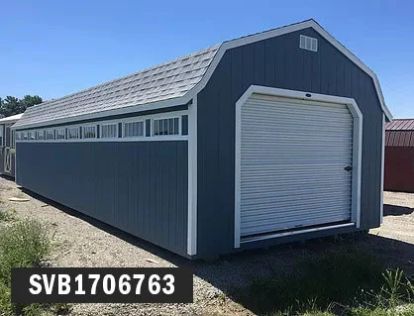 Options Shown: All transom windows and dove tailed roof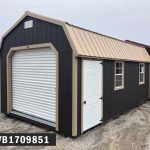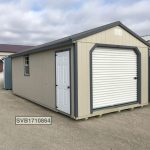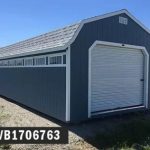 Built to handle the load! When needing a Storage Shed for heavier items such as vehicles, boats, tractors, etc…, or if you're wanting a Garage with easier access for your toys and lawn equipment, this is the shed for you. Available in both Dutch Barn and A-Frame styles, choose the Portable Garage Shed that fits your needs and go from there. Many times, when purchasing a Garage Shed, our customers add workbenches, shelves, and electricity to enhance the functionality of their building. Adding a divider wall and a separate work shop area in the back is also a popular option.
How It's Made
Portable Garages are built using our Quality First Construction Practices.
The Dutch Barn Garage Shed has 6'6" sidewalls.
The A-Frame Garage Shed has 7'4 1/2" sidewalls.
Included
ALL Garages include 2x6 Pressure Treated floor joist spaced 12" On Center.
10' and wider buildings include up to (2) Free 24" x 36" Aluminum Windows.
Painted, stained, or metal sided Garages include a single 36" hand made door.
Vinyl sided Garages include a single 36" 6-panel slab door.
Dutch Barn Garages include loft space up to 4' less than the enclosed area of the building (maximum of 24' included). Note: With a Roll-up door, the first 32" directly behind the Roll-up must be left open to fit the Ball of the Roll-up Door. With an Overhead door, no loft can be added in the first 8' on that end of the building.
Free Delivery and Set Up within 30 miles.
Choices
Available in 7 standard siding choices. 4" or 8" Duratemp, 4" or 8" SilverTech, 8" LP Lap Siding, Metal, or Vinyl.
Choose Ltd. Lifetime Architectural Shingles or 40 Year Warranty metal for the same price.
Choose a Roll-up or an Overhead Garage door. Standard door sizes are; 6' Wide x 7' Tall on 10' wide buildings, 8'W x 7'T on 12' wide buildings, and 9'W x 7'T on 14' wide buildings. Note: Due to the 7' height of the Garage Doors, they cannot be installed on a side wall without changes to the standard construction. Talk to your Distributor for details.
There are many options available to build your Custom Garage the way you want it. If you don't see it, just ask.
Rent-to-Own and Financing options are also available.