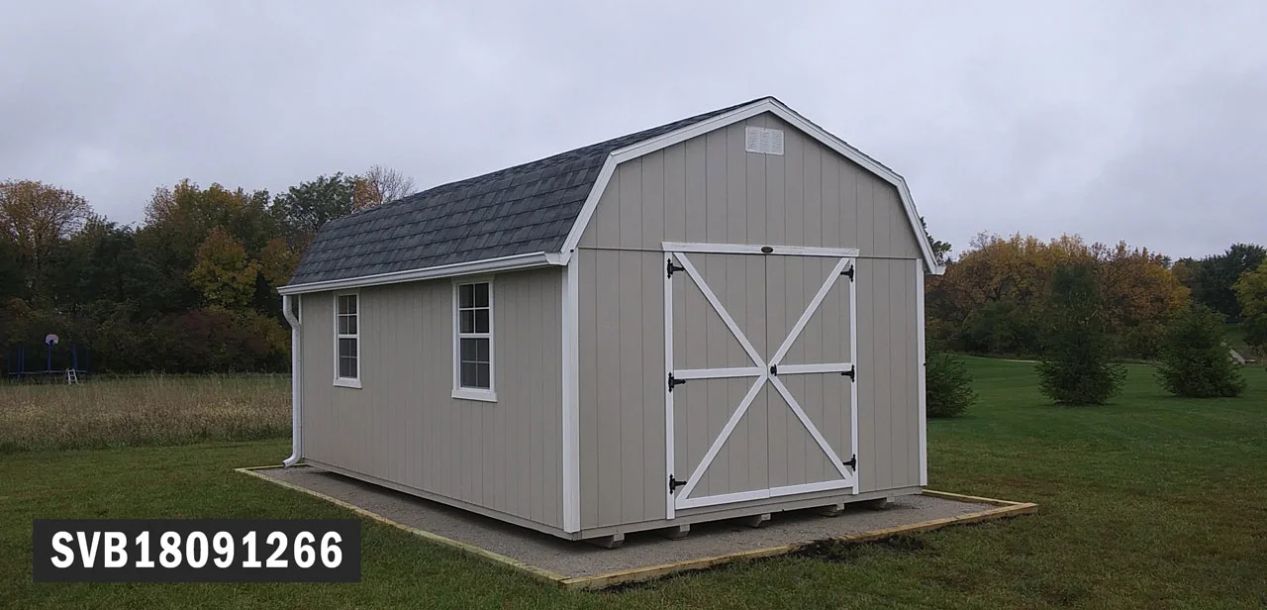 Options Shown: Gutters and Downspout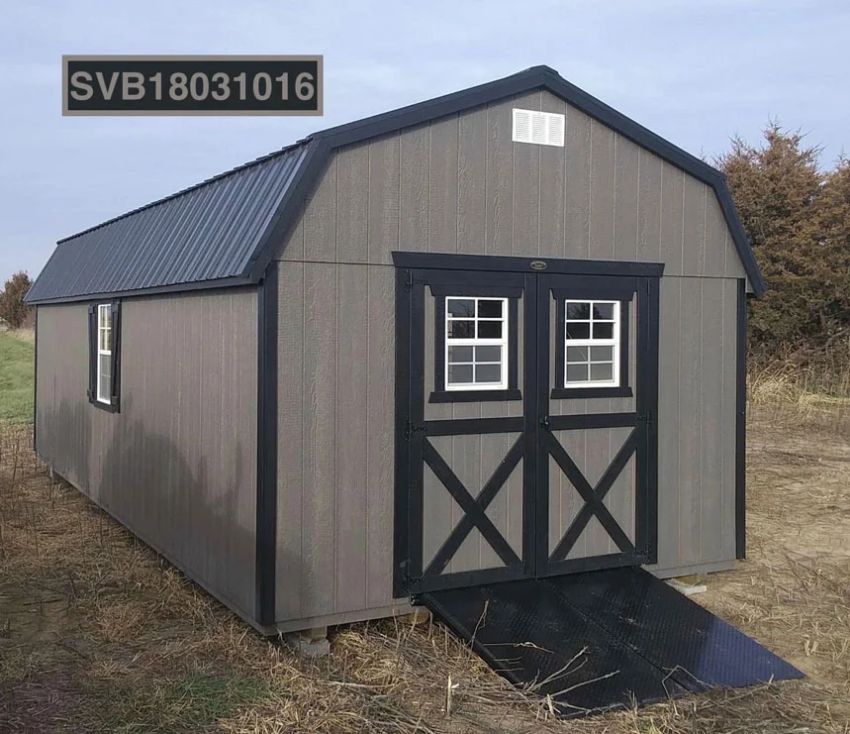 Options Shown: Double designer doors with windows and metal ramp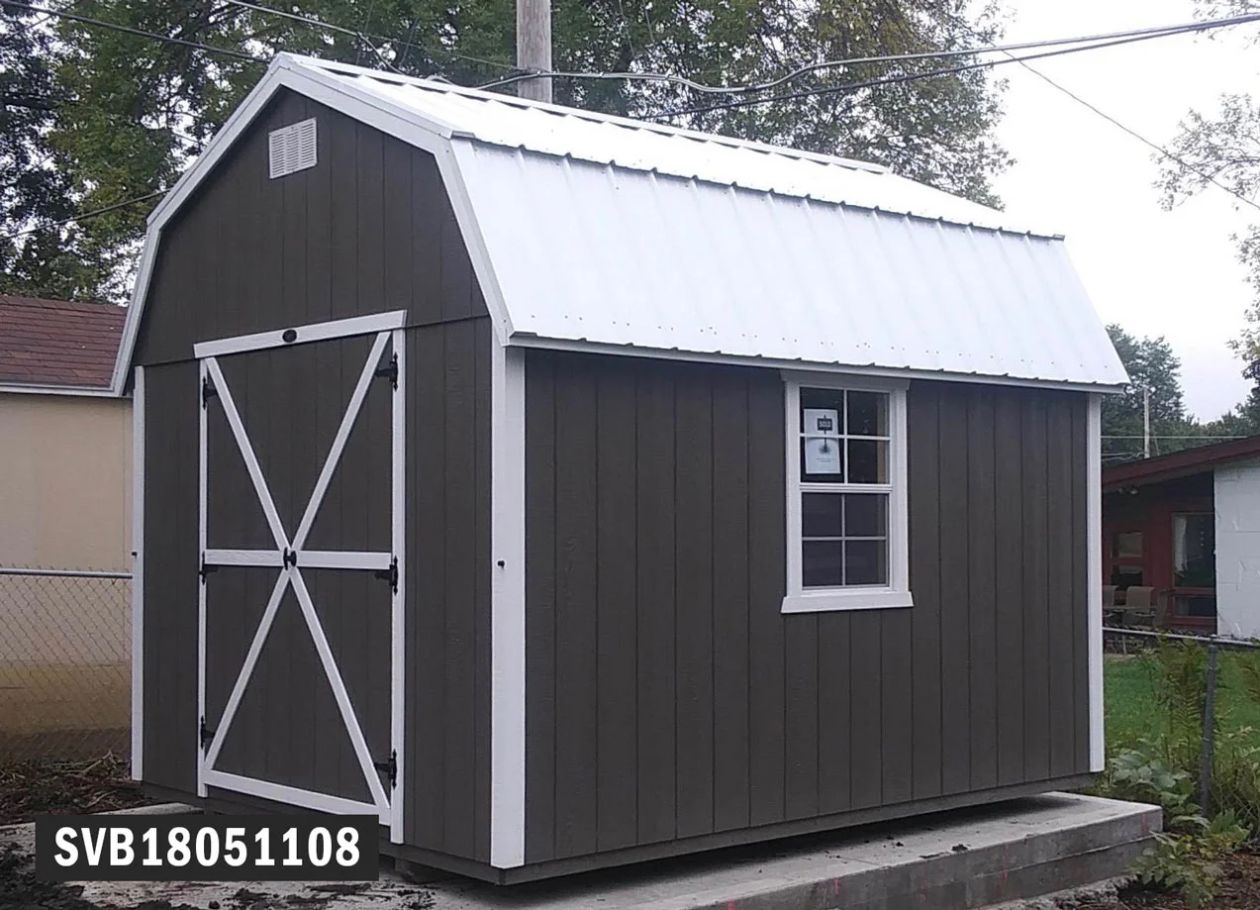 Options Shown: None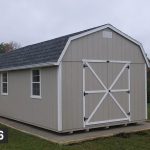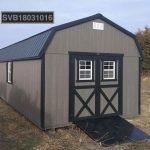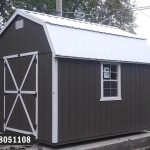 Dutch Barns are built with a Gambrel or "Barn" style roof that provides a traditional country look. With included loft space in the roof area, Dutch Barns are a great option when maximum storage in limited space is desired. Dutch Barns make excellent Yard Barns, Storage Sheds, Garages, Workshops, Cabins, Tiny Homes, Lake Cabins, Man Caves, and He/She Sheds.
How It's Made
Dutch Barns are built using our Quality First Construction Practices.
With 6'6" interior sidewall height.
Standard with 4" overhangs
Note: Due to height restrictions for transportation down the highway, The Dutch Barn sidewall height cannot be increased. Taller walls would also shrink the usable loft space and make the roof look flat. If taller walls are a must we suggest using our optional Build-on-Site services.
Included
8' wide buildings include up to (1) Free 24" x 36" Aluminum Window.
10' and wider buildings include up to (2) Free 24" x 36" Aluminum Windows.
Lofts up to 4' less than the length of the Barn. (Maximum of 24' of Loft included)
Painted, Stained, or Metal sided buildings include a handmade double door.
Vinyl sided buildings include a 72" 6-panel double slab door.
Free Delivery and Set Up within 30 miles.
Choices
Dutch Barns are available in 7 standard siding choices. 4" or 8" Duratemp, 4" or 8" SilverTech, 8" LP Lap Siding, Metal, or Vinyl.
Choose Ltd. Lifetime Architectural Shingles or 40 Year Warranty Metal for the same price.
There are a huge variety of available options as well. Don't see what you want? Ask!
Limited access, or need something larger than we can transport? Ask about our Build-on-Site service.