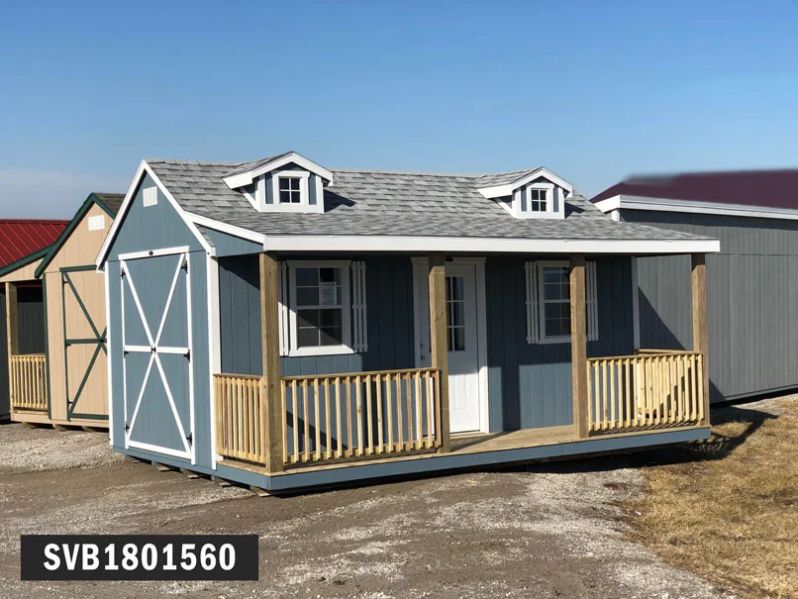 Options Shown: Doggie Dormers w/12x12 windows, Wood Shutters, 4' Side Porch, Treated Railing, and 9-Lite Pre-Hung Door.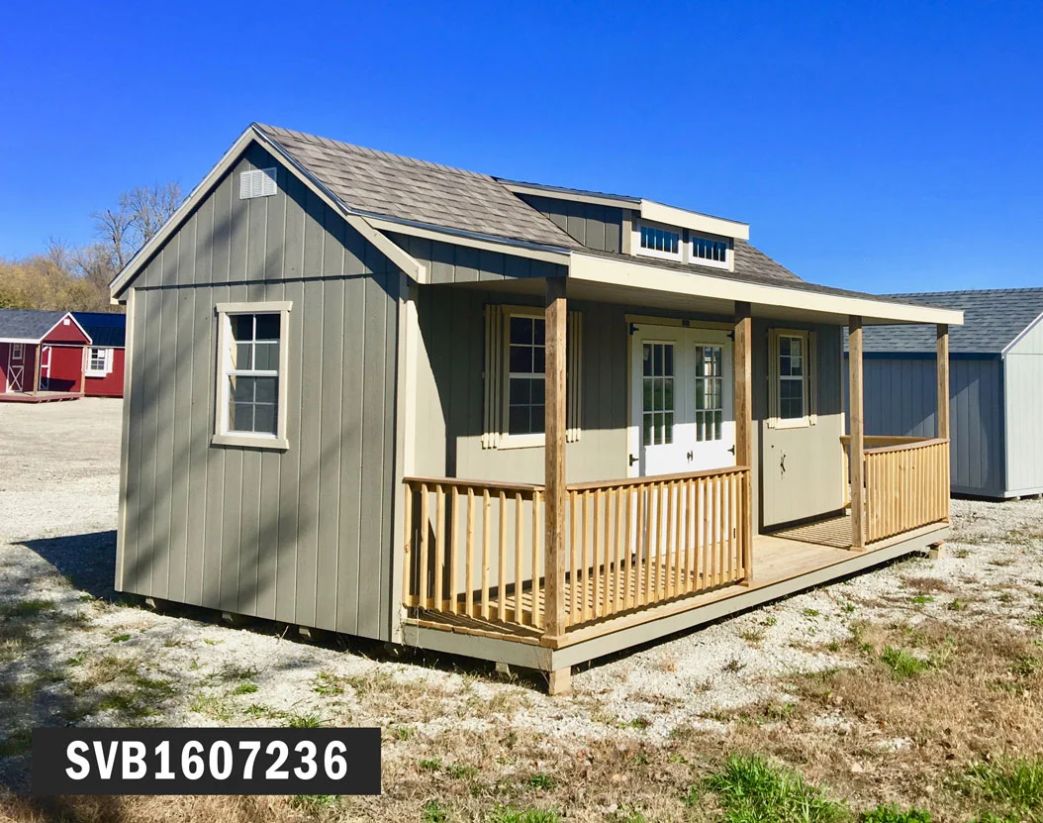 Options Shown: Shed Dormer w/transom windows, Double 9-Lite Slab Doors, Extra Window, Wood Shutters, 4' Side Porch, and Treated Railing.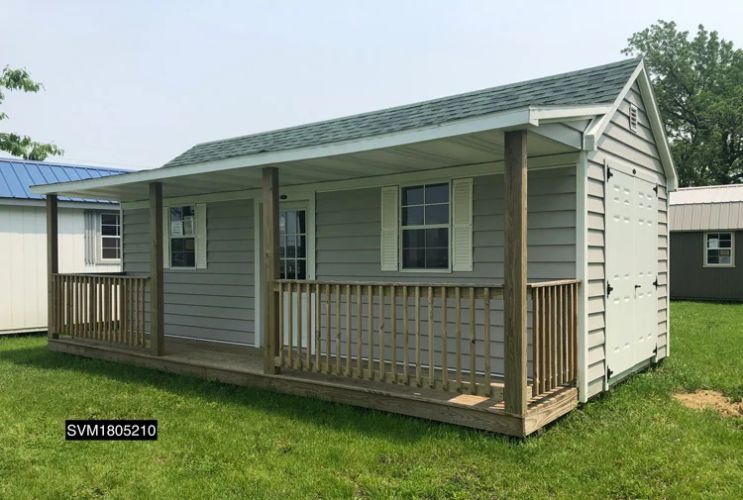 Options shown: Vinyl Siding, 9-Lite Pre-Hung Door, Vinyl Shutters, 4' Side Porch, and Treated Railing.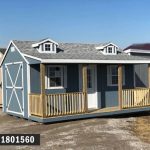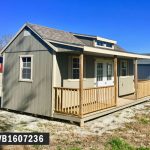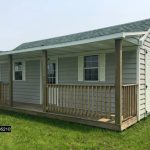 The Cottage is designed with a steeper roof over the enclosed area and a shallower sloped roof over the 4' porch that runs the full length of the building. You can also choose to have the steep roof extend out over the porch for a more contemporary look. Cottages make great Backyard Sheds, Get Aways, Playhouses, Hobby Huts, Lake Cabins, and Tiny Homes. Personalizing the Cottage with dormers, double doors, cupola's and other options can be fun and make your Cottage one of a kind.
How It's Made
Cottages are built using our Quality First Construction Practices.
All Cottages have 6'10" side walls.
Standard with 5" overhangs on the roof.
Important: The porch is part of the total building size. For Example: If you have a 10' wide by 20' long enclosed box and you add a 4' wide by 20' long porch to the side of the building, you would be pricing a 14' wide by 20' long Cottage. ALSO Cottages are only available in 10', 12', and 14' wide buildings. Anything wider will be a Build-on-Site.
Included
Steeper roof on main portion and a shallower roof over the porch.
4' Deep Side Porch running the length of the building.
(2) 24"x36" aluminum windows.
(2) sets of plain wood shutters on painted buildings or (2) sets of louvered vinyl shutters on Vinyl sided buildings.
(1) 36" Pre-hung 9-Lite walk door with door knob and deadbolt.
Free Delivery and Set Up within 30 miles. See Details
Choices
Cottages are available in 7 standard siding choices. 4" or 8" Duratemp, 4" or 8" SilverTech, Metal, 8" LP Lap Siding, or Vinyl.
Choose Ltd. Lifetime Architectural Shingles or 40 Year Warranty Metal for the same price.
With Spring Valley you can choose options like Shed Dormers or Doggie Dormers, Hand Railing, Double doors, Shutters, and Cupolas just to mention a few. Dream it, design it, and make it your own.
Limited access, or need something larger than we can transport? Ask about our Build-on-Site service.